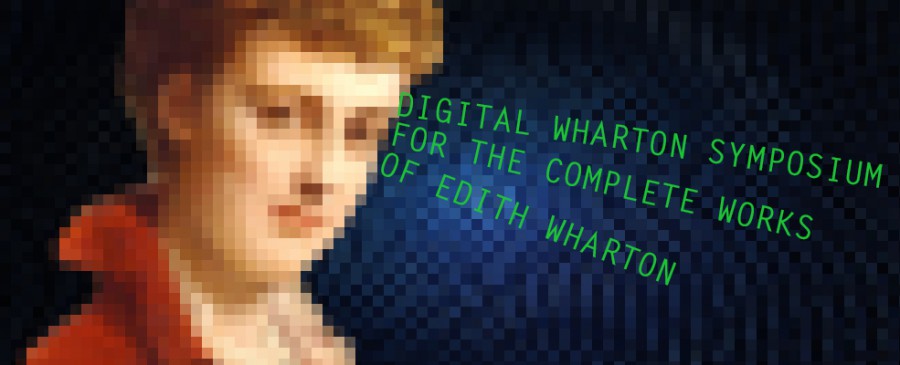 On April 17 at 1:30pm in Fine Arts 110, a cohort of scholars from across the country will discuss the digital component of the forthcoming Complete Works of Edith Wharton (CWEW), an event that is free and open to the public.
The CWEW will be published by Oxford University Press, and the DSC has joined its editors (Carol Singley, Donna Campbell, and Fred Wegener) in an NEH grant proposal to support the project. Part of that proposal is a digital component that will offer an interactive entry point into Wharton's texts. The NEH proposal describes an array of possibilities for the "Digital Wharton," and the DSC has invited leading scholars of Wharton and of the Digital Humanities to brainstorm the most innovative ways to approach this project. The panelists for this event are:
Carol Singley, Professor of English, Rutgers University-Camden; General Editor of CWEW
Donna Campbell, Associate Professor of English, Washington State University; Associate Editor of CWEW; webmaster Edith Wharton Society
Fred Wegener, Professor of English, California State University, Long Beach; Associate Editor of CWE
Tom Augst, Associate Professor of English, New York University; Director of Digital Humanities, New York Scapes Project
Stephanie Browner, Dean, Eugene Lang College at The New School for Liberal Arts, founder and editor of The Charles Chesnutt

Digital

Archive, Board Member of Networked Interface for Nineteenth-Century Electronic Scholarship (NINES)
Molly Hardy, American Antiquarian Society Digital Humanities Curator
Brendan O'Neill, Editor, Oxford University Press, New York City
Kenneth Price, Hillegass Professor of English, University of Nebraska-Lincoln; Co-editor Walt Whitman Archive
Jim Brown, Director of the Rutgers-Camden Digital Studies Center
Robert Emmons, Associate Director of the Rutgers-Camden Digital Studies Center
Panelists will conduct a morning brainstorming session. The Digital Studies Center is inviting the public to an event at 1:30pm in Fine Arts 110 during which panelists will share the results of that morning session. The DSC aims to make this public session yet another brainstorming opportunity as we attempt to crowdsource the Digital Wharton.
If you have any questions about this event, please contact DSC Director Jim Brown (jim.brown@rutgers.edu)