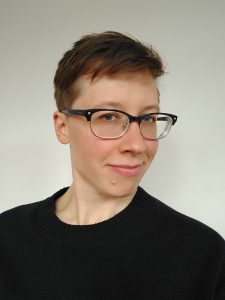 Natalie Mesnard is a writer and game designer currently teaching in the Pratt Institute Game Design & Interactive Media program. Literary publication credits include poetry, fiction, and creative nonfiction, appearing or forthcoming in places such as Blackbird, Kenyon Review Online, The Gettysburg Review, Ninth Letter, and elsewhere. DemocraSea, Natalie's loot-splitting board game co-designed with Patrick Watson, was an IndieCade Festival Selection in 2016, and won the Craft, Design, and Marketability awards in CUDO Plays Season 3. Currently at work on a novel about video games, queerness, and new age spirituality, Natalie also founded and runs a small indie game collective, Oat & Noodle Studios, in NYC.
---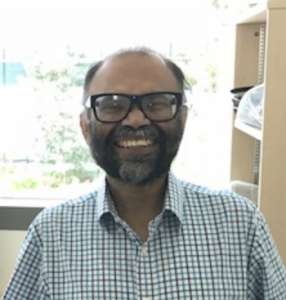 Sayan Bhattacharyya is currently Lecturer in the Humanities at the Singapore University of Technology and Design, and 2018-19 Digital Studies Fellow at Rutgers University, Camden, USA. His research focuses on digital humanities and on postcolonial studies. Sayan Bhattacharyya's current interests are in how humanists can utilize the large bodies of textual data made available as a result of digitization taking place around the world. His teaching interests are in literature, digital humanities, speculative fiction and literary theory and philosophy. He has been exploring how capturing phenomenological properties of text — such as degrees of descriptiveness and narrativity — through quantitative metrics can help inform comparative interpretive work in the humanities. This work covers epistemological questions in the digital humanities as well as practical matters of text processing and analysis by algorithmic means. His broad interests encompass both global digital humanities and literary/cultural theory as it has developed since the postcolonial turn, as well as the connections between these fields. Prior to coming to SUTD, he was Mellon Postdoctoral Fellow at the Price Lab for Digital Humanities, University of Pennsylvania, and CLIR Postdoctoral Fellow at the University of Illinois, Urbana-Champaign.
---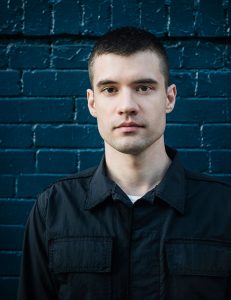 Ian Hatcher is a writer, programmer, and performance artist whose work explores cognition in the context of digital systems. He has performed at Artists Space, e-flux, The Kitchen, Fondation Louis Vuitton, the Bibliothèque nationale de France, the Alexandrinsky Theater in St. Petersburg, and at the American embassy in Helsinki. His output includes a poetry collection, Prosthesis (Poor Claudia 2016), and two recordings on vinyl, Drone Pilot (cOsmOsmOse 2017) and Colony (E.S.P. TV 2018). Abra, a conjoined app/book co-created with Amaranth Borsuk and Kate Durbin, won the Turn On Literature prize in 2017 and was featured in public library exhibitions in Denmark, Norway, and Romania. He has taught at Brown University and NJIT and is currently adjunct faculty at ITP at NYU.