The Digital Studies curriculum prepares students for the workforce by extending any area of the arts and sciences to meet the demands of a digital world. The alumni we represent below provide excellent insight into how useful and versatile this addition to your education can be.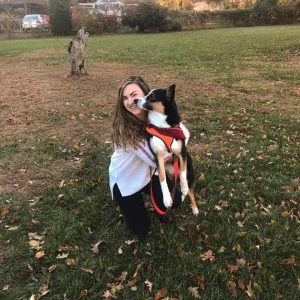 Maggie Montalto
Class of 2018
Since graduating, Maggie has been up to much: she is a Finance and Guest Relations Associate for Feinstein's/54 Below cabaret club in NYC, a press assistant for Fiddler on the Roof in Yiddish and Broadway's Freestyle Love Supreme, and the Social Media Chair for the RUC Honors College Alumni Association.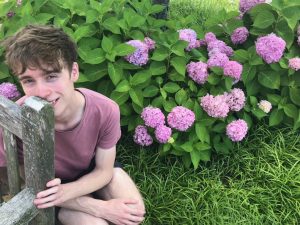 Sam Paulson
Class of 2019
Sam has continued to pursue his interest in podcasting, ignited by the Digital Studies program, by launching his own podcast on Spotify called "Sonic Comics." This podcast "explores the storytelling and emotive powers of sound, its role in multimodal communication, and the ways other arts and media. . . can inspire fresh perspectives in music and sound art." Additionally, Sam has been writing music with Shrouded Pixel Studios, and is an escape room game master at The Franklin Institute.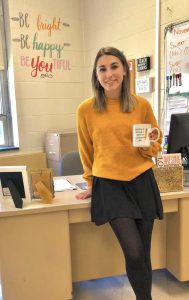 Dominique Carlucci
Class of 2018
While at Rutgers, Dominique completed the Teacher Prep Program in addition to her work in English and Digital Studies. She has since worked in two public schools, and is currently teaching 10th grade World Literature at Overbrook High School in Camden County. In addition, she teaches night classes for the Twilight alternative school, and runs Overbrook's interact club.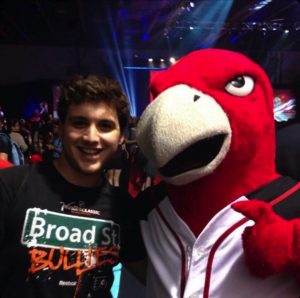 Greg Hennis
Class of 2018
Post-grad, Greg has "been trying to make headway in the fields of Digital Studies and digital humanities, going to interviews all around PA, NJ, and NY." When he has some time off, he enjoys writing code and studying algorithmic design and construction. His biggest accomplishment has been co-authoring a chapter in Digital Ethics: Rhetoric and Responsibility and Aggression with Dr. Brown.