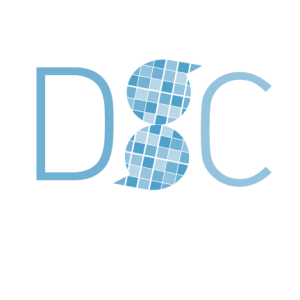 After a successful showcase of our 2015-2016 DSC grant projects, the Digital Studies Center is pleased to announcement the grantees for the 2015-2016 Project Grant Cycle:
Project Title: R Code à la Mode: Learning about Kids, Class, and Food from Google Ngrams
Principal Co-Investigators: Brandi J. Venable and Neeta Goel, Doctoral Candidates, Department of Childhood Studies
Venable and Goels will investigate the historical correlation between children, food and class. With the R programming language, they will search and use the Google books corpus to examine the extent to which terms related to food and class are likely to co-occur. Using an interdisciplinary stance they will conduct a quantitative analysis of the Google corpus, and interpret the findings using a historical and cultural framework. Venable and Goels will also form an R Group. The R working group, tentatively titled RUN (R Users Network), will meet once per month, for a total of six meetings over the 2015-2016 academic year. RUN will be open to faculty, students, and staff at Rutgers University. Members of RUN will work through the foundational text titled Textual Analysis with R for Students of Literature by Matthew Jockers, and will be invited to bring their own research questions, codes, problems, and solutions to the group. Whenever possible, guest speakers trained in R will supplement the text. Key objectives of the group are: the promotion and the use of R; collaboration between faculty, students, and staff; and interdisciplinary research across the RU-C campus.
Project Title: Visions of Place: Complex Geographies in Contemporary Israeli Art
Principal Co-Investigator: Dr. Martin Rosenberg
"Visions of Place: Complex Geographies in Contemporary Israeli Art" is a major exhibition, unprecedented for this region, of 47 works by a diverse group of 36 contemporary Israeli artists, focused around the theme of geography, in its historical, religious, social, cultural, political and physical dimensions. The exhibition will take place in the fall of 2015, at the Stedman Gallery of the Rutgers-Camden Center for the Arts.
Grant funds will be used for the development of an introductory video, and a mobile-friendly website, that will greatly enhance the impact of our upcoming exhibition. The introductory video will serve a variety of purposes: It can provide a brief overview and overall context of the exhibition for viewers; it can be shown around campus and on other campuses to publicize the exhibition; it can be shown at remote sites, it can be on social media to help promote the exhibit, and it can be a resource on the website. The mobile-friendly website which can be consulted before, during and after visiting the exhibition, will allow viewers to engage the works at a deeper level and will greatly enhance the impact of the exhibition for individual viewers and for schools, universities and other institutions interested in the topic and in using the exhibition as a catalyst for education, engagement and dialogue.