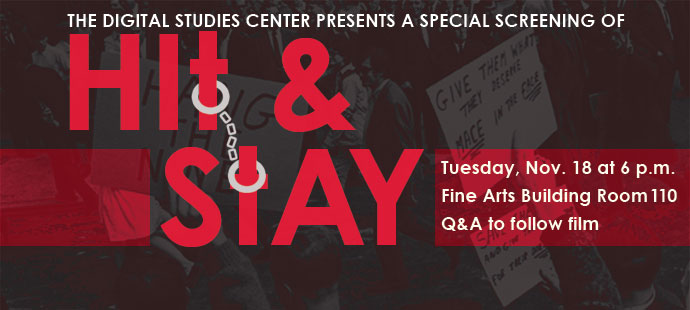 Join co-director Joe Tropea for a free screening of the award-winning documentary Hit & Stay at Rutgers University-Camden in the Fine Arts Building Room 110 on Tuesday, Nov. 18 at 6pm.
On May 17, 1968, nine Catholic activists entered a Selective Service office in suburban Catonsville, Maryland, dragged stacks of Draft Board records out into the parking lot, and set them on fire with homemade napalm. They then prayed, and waited to be arrested. In doing so, they kindled a wave of similar protests against the Vietnam War across the country. Hit & Stay tells the story of the Catonsville Nine, and those who joined them in taking action, through interviews with many of the participants, as well as observers ranging from political critic Noam Chomsky to historian Howard Zinn. As the activists went to prison or underground, tangled with the FBI, they ultimately helped change America's mind about the war.
Not Rated, 97 minutes. Q&A to follow.
More info: www.hitandstay.com