Application for 2018-2019 DiSC Fellowships are still being accepted until 12:00AM 4/13/2018
Each year, the DSC invites applications for Digital Studies Fellowships. Fellows commit to teaching one course in the Digital Studies program while also pursuing a research project. The DSC welcomes applications from those both within and outside of Rutgers University-Camden. Residency is not required, and fellows can propose online courses. Fellows teach a single course during the Spring semester and attend monthly meetings (either in person or via video chat) during which they workshop research and creative projects with the Director, the Associate Director, and other fellows. The DSC is open to a broad range of projects and courses, and you can see what kinds of projects have been funded by reading about the previous fellows. Research projects are supported by a $2,000 stipend issued as taxable income by the DSC.
To apply, please email raemmons@camden.rutgers.edu the following items in PDF format:
Document 1. CV
Document 2. A Research Proposal (1500 words max)
Document 3. Course title, description, format (Online, Hybrid, In-Class, Lecture, Studio, etc.), and primary course activities (Projects, assignments, assessments, visits, etc.)
2017-2018 Fellows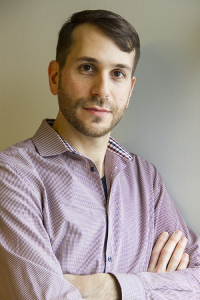 Abraham Avnisan is an experimental writer and new media artist whose work is situated at the intersection of image, text, and code. Each of his projects appropriates and  transforms a key 20th century text that challenges us to reconsider the most fundamental ways in which we understand ourselves and the world around us, from Freud's Interpretation of Dreams to Albert Einstein and Niels Bohr's historic debates about quantum physics.
He has presented and exhibited his work at The Libraries at the Niels Bohr Institute in Copenhagen, Denmark; Post-Screen: International Festival of Art, New Media and Cybercultures in Lisbon, Portugal; the Vild med ORD literary festival in Aarhus, Denmark, the 2015 &NOW Conference of Innovative Writing, the 2015 International Symposium on Electronic Arts (ISEA), and the Museum of Contemporary Art Chicago's Word Weekend event. Abraham's work has been published in the 2015 ISEA Symposium Proceedings, Stonecutter, The Poetry Project Newsletter, Drunken Boat, New Delta Review, Rain Taxi, among others.
Abraham is the recipient of the Rosen and Edes Foundation Semi-Finalist Fellowship for Emerging Artists. He holds an M.F.A in Poetry from Brooklyn College and an M.F.A. in Art and Technology Studies from The School of the Art Institute of Chicago, where he received the New Artists Society Merit Scholarship. Abraham is Artist-in-Residence at University of Washington Bothell, where he teaches interactive media design, new media art, and creative writing.
---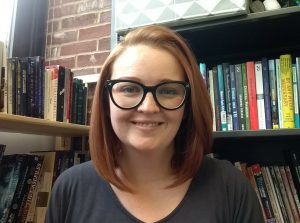 Amber Davisson is an Assistant Professor of Communication at Keene State College. She is the author of Lady Gaga and the Remaking of Celebrity Culture (McFarland, 2013) and the co-editor of Controversies in Digital Ethics (Bloomsbury, 2016) and Theorizing Digital Rhetoric (Routledge, 2017). Her interdisciplinary scholarship on identity, politics, and digital technology has appeared in such journals as Rhetoric & Public Affairs, Transformative Works & Culture, Journal of Media & Digital Literacy, Journal of Visual Literacy, and American Communication Journal.
---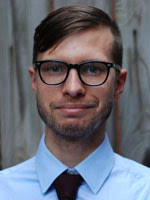 Travis DuBose teaches classes focused on digital media and professional writing at Rutgers-Camden and serves as faculty adviser to the campus's digital literary magazine, The Scarlet Review. His research and creative interests include web design, hypertext narratives and procedural generation. An alumnus of the Rutgers University Graduate School–Camden, Travis earned his master's degree in English in 2014. That same year, he received the James Sanderson Graduate Award, which is awarded to the student who wrote the best graduate paper in the previous academic year.
---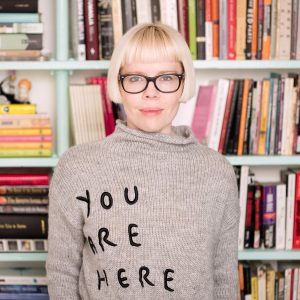 Kate Durbin is a Los Angeles based artist and writer whose work deals with popular culture, gender, and digital media. Her books include The Ravenous Audience, E! Entertainment, and ABRA, an interactive poetry app for iOs that received an NEA grant. Her digital projects include Women as Objects, an exploration of teen girl identity formation and tumblr; and Gaga Stigmata, an online academic journal that "moved at the speed of pop." Her performance art projects include Hello Selfie, about the selfie phenomenon, which was performed at Pulse Art Fair in Miami with Transfer Gallery. Her work has been written about in Art Forum, Art 21, Art in America, NPR, and elsewhere. Kate was the Arts Queensland 2015 Poet in Residence in Australia, and she is Visiting Professor in the English Department at Whittier College, where she teaches classes on fairy tales, monsters, science fiction, and horror.
---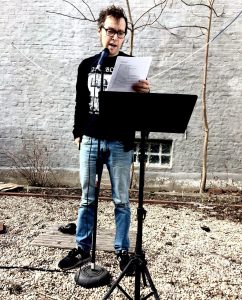 Jeff T. Johnson is the author of Trouble Songs: A Musicological Poetics (punctum books, 2017). His writing has recently appeared or is forthcoming in PEN America, Fanzine, Jacket2, and Encyclopedia Vol. 3. With Claire Donato, he collaborated on Special America. A Netprov feature player, he is co-creator of All-Time High. His open-field concrete digital poem THE ARCHIVERSE is documented at archiverse.net, and is anthologized in Electronic Literature Collection Volume 3. A chapbook, trunc & frag, is at Our Teeth. He is currently a Visiting Instructor at Pratt Institute. He lives in West Philly. For more information, visit jefftjohnson.com.