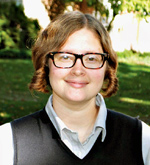 Meredith Bak
Meredith researches historical and contemporary toys and children's new media from the nineteenth century to the present. She is at work on a book manuscript examining the role of pre-cinematic optical toys in cultivating children as modern media spectators.
Fellow Research:
As a Digital Studies Fellow, Bak will undertake research for a project provisionally entitled "Interfacing Play: Animate Toys from Talking Dolls to Augmented Reality," which considers toys brought "to life" via technological means since the late nineteenth century. The project historicizes and theorizes these toys through an examination of their material properties and the social and cultural debates that often accompany them in order to consider how technology is understood variously to augment the child's imagination and creativity and address perceived problems of children's attention and engagement.
DH Certificate Course:
Toy Design
Fall 2015
50:163:386
Monday & Wednesday 6:00PM – 7:20PM ATG-109

---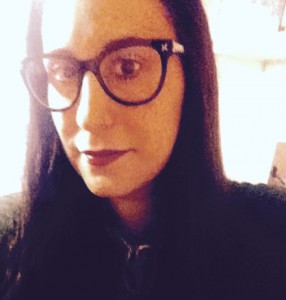 Nicole Karapanagiotis
As a scholar of religion, Nicole's particular areas of passion and expertise are in devotional Hinduisms, Indian theistic philosophies, and the intersection of religious ritual, text, and new media. Her primary area of research centers around questions of tradition and innovation particularly with respect to Hindu religious rituals that are promoted and performed on the Internet.
Fellow Research:
Nicole will work on a book manuscript that examines the new and increasing availability of Hindu gods and goddesses on temple websites, YouTube channels, social media sites, and smartphone apps. In this project, she will investigate the implications of the move of these gods and goddesses to the Internet, both in terms of philosophical conceptions of divine embodiment, as well as academic debates on the mechanisms of ritual.
DH Certificate Course:
Seeking and Selling God Online
50:840:293
Fall 2015
Tuesday & Thursday 1:30PM – 2:50PM ATG-206

---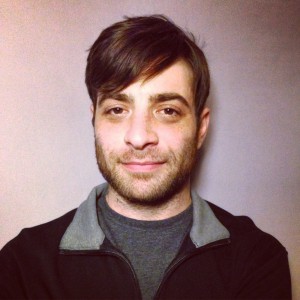 Adam Nash
Adam Nash is a game designer, writer, composer, and educator from South Jersey.  After graduating with his Masters from NYU's Interactive Telecommunications Program, Adam turned his thesis project, The Artizens, into a real-market video game funded by Kickstarter.  Adam also teaches game development at Drexel University and works freelance jobs as game designer, writer, and music composer for studios such as This is Pop, Starlight Runner Entertainment, the Philadelphia Game Lab, and local indie developers.
Fellow Research:
Adam is forming the R-C Game Studio (website coming soon), an on-campus extracurricular activity in which volunteer students have a semester and a shoestring budget to design, create, and market a video game with the intention of self-publishing it in the real world.  Given today's indie- and art-game landscape, and given the recent democratizing of game-making tools, what is possible for a small team of students with a small budget?
DH Certificate Course:
Interactive Storytelling, or: "Help, I've Never Met My Main Character!"
Coming Spring 2016