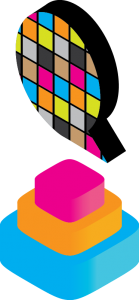 Digital Studies is an interdisciplinary program that offers both a joint B.A. and a minor. The Digital Studies program aims to link disciplines from across Arts and Sciences to digital tools and methods, and the program provides students with an opportunity to understand how the digital is changing how we read, write, think, work, and play.
Students in the joint B.A. program complete the degree requirements of the B.A. in Digital Studies and the requirements of another major course of study. This ties digital media skills and theory to the disciplinary content and approaches of another field. Up to 12 credits in the Digital Studies major may also double count toward either general education requirements or the student's other major course of study.
The interdisciplinary DS minor requires 18 credits. Students take an introductory course, four electives from departments across the College of Arts and Sciences, and complete a capstone project.
---